Posadas Season Official start day
16 December, 2020 @ 12:00 pm

-

23 December, 2020 @ 11:30 pm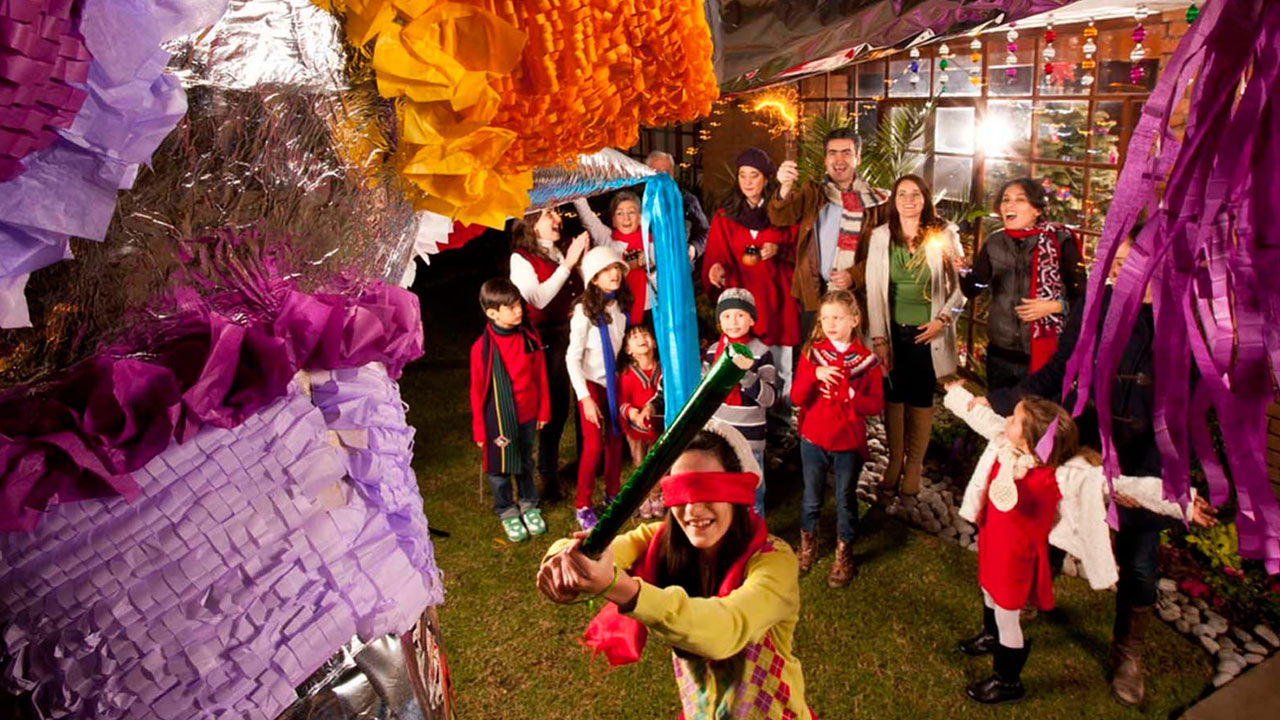 The Christmas season official starting date is December 16 when the first Posada takes place (Posada means hostel). The Posadas are a re-enactment of Maria's and Joseph's long journey searching for accommodation. Here, two people disguised as Maria and Joseph go from door-to-door asking for shelter, a group of people walk in procession accompanying the couple holding candles and singing Christmas Carols (Villancicos).
At the destination previously defined; Mary and Joseph (and the rest of the procession) will finally find shelter. Then, the Posada flows into a Fiesta Mexicana with dance, music and typical Mexican Christmas food and drinks, including Buñuelos (fritters), Tamales (tamale), Ponche (fruit punch) and chocolate caliente (hot chocolate).
After the official start on December 16, Posadas take place almost daily in Mexican cities, villages and families. Posadas end up every time in a different house.